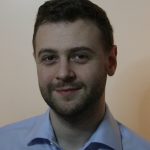 Vita
January 2016 - Present
Social Cognition Center, University of Cologne, Germany
PhD Track Position: Relativity in Social Cognition: Antecedents and Consequences of Comparative Thinking.
2014 - 2015
Master of Science in Social Research Methods (Distinction) London School of Economics and Political Science (LSE), Department of Methodology. Master Thesis: "The Effect of Time Framing on Value Consistent Support for Military Policy."
February 2013 - September 2013
HAVAS Media. Amstelveen, The Netherlands Intelligence Department / Market research: Meeting Generation Y: Marketing, Media and Brand Relations, Now and in the Future.
2012 - 2013
Master of Science in Psychology (Cum Laude), Specialization in Social Psychology. Title: "Social Influencing and Society". Master Thesis: "Recognition of Spontaneous and Acted Vocalizations of Emotion"
2010 - 2012
Bachelor of Science in Psychology, Specialization in Social Psychology. Bachelors Thesis: "The Coherence between Individualistic and Collectivistic Cultural Values and Choice of Brands"
2009 - 2010
Bachelor of Science (only first year): International Game Architecture and Design, NHTV International College of Higher Education, Breda
2008 - 2009
Certification: 3D Graphics and Animation, six month course. 3D Animation/Game Development, Qantm College, Amsterdam
2007 - 2008
Bachelor of Science Psychology (only the first year). "Propedeuse Diploma", Faculty of Social and Behavioural Studies, University of Amsterdam
2001 - 2007
VWO: "Nature & Health" with Mathematics B2: Secondary Diploma ('A' level equivalent) obtained in July 2007 at Oostvaarders College, Almere